Do you want to make your dream of owning a vacation home a reality? If you're seeking a relaxed lifestyle filled with beautiful weather and white sand beaches, Boca Grande, FL, is an ideal location for your second home. It's time to start investigating homes, property, and real estate trends in Boca Grande.
Why Boca Grande?
Boca Grande is located on a small, charming island called Gasparilla (only 6.5 miles in length) off Florida's gulf coast. Located 66 miles from Fort Myers, Boca Grande has a mere 1,700 residents, many of whom choose to visit during the winter months, or for summer vacation. 

Boca Grande features a historic downtown full of local stores, churches, and old homes and is surrounded by gorgeous beaches of white sand. You won't find any chain restaurants or touristy gift shops to transport you away from the island's charm. Boca Grande is well-known for being a place where high-profile individuals can relax and enjoy some downtime without fearing their privacy will be invaded. 

Those with beach homes in Boca Grande can get away from the hustle and bustle and cruise the island in their golf cart—the town's main mode of transportation—and enjoy low-key living. The weather rarely gets above 90 and experiences lows that never dip below the 60s. The island also features some of the best tarpon fishing in the world. 

If you're convinced that beach homes in Boca Grande may be a perfect place for your second home—you're not alone. Below are some tips to help you buy successfully in the island's competitive market.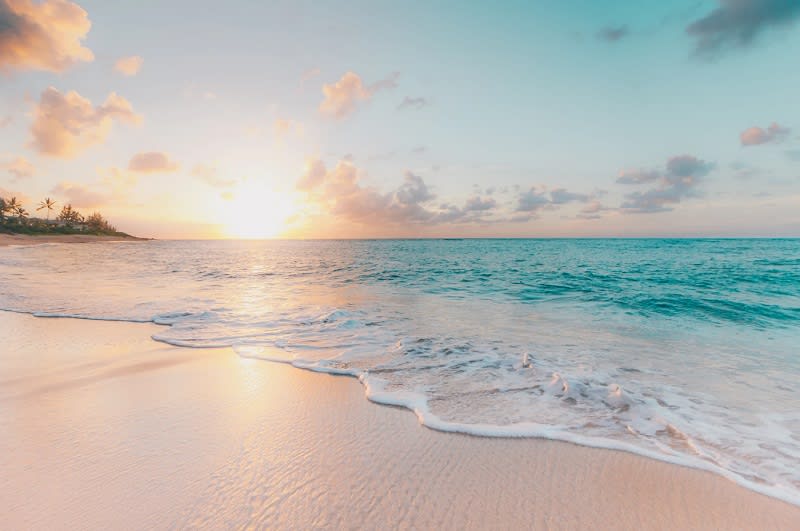 1. Understand the market
Like many areas throughout the nation, the Boca Grande real estate market is currently very competitive. There are more prospective buyers of property than there are listings, and, in response, prices have trended upward by 16.8% over last year. Despite this price increase, the average number of days that homes are listed (108) is slightly up over last year, meaning you'll have a little more time on average to consider your options. To buy during a hot seller's market, consider the following tips:
◾ Get pre-approved: Some sellers in Boca Grande won't even consider an offer from a buyer who isn't pre-approved for financing. To ensure your offer is taken seriously, get pre-approval and bring proof with you when you look at homes.

◾ Find out about listings quickly: The faster you can look at a piece of Boca Grande real estate, the better chances you can make a quick offer that will be accepted. The best way to get early notification of listings is to work with a well-connected agent who can alert you when homes are newly listed, when they will be listed, or when they won't be listed to the general public at all.

◾ Act fast: Need time to think about your offer on a home you've toured? This is normal and tenable in a buyer's market but could mean losing out in a competitive market. If you find Boca Grande real estate you love, be prepared to make an offer on the spot.
2. Know how you'll finance it 
Do you know how you'll finance your second home in Boca Grande? The requirements are different from buying a primary residence and also differ from buying an investment property that will be rented out full-time. 

To qualify as vacation homes, beach houses in Boca Grande must be at least 50 miles away from your primary residence and be for your own personal use. Once you've determined this will be a vacation home, it's time to think about financing. Most of those who buy second homes in Boca Grande take out second mortgages. Keep in mind that you'll need to prove to a mortgage lender that you can afford to pay for two mortgages. Remember, second mortgages have slightly higher interest rates than those on a primary residence.

You'll also need a down payment for your vacation home. Many lenders require a larger down payment on a vacation home than on a primary residence. If you don't have the cash on hand to make a 10-20% down payment on your second home, consider these options:
◾ Cash-out refinance: A cash-out refinance pays off your entire first mortgage, then takes out a new mortgage for more than what you currently owe on the residence. You get the difference back in cash that can then be used to make a down payment on your vacation home.

◾ HELOC: A home equity line of credit allows you to borrow against the existing equity in your current residence. This is a revolving line of credit that lets you withdraw funds as you need them and only pay interest on the amount you use.

◾ Borrow against your 401(k): If you have a qualified 401(k) plan that you can borrow from, you may be able to use it to make your down payment and cover other closing costs. Talk with the administrator of your plan to see if this is allowed and what the limit is on how much you can borrow.
3. Ensure the home will get used
Some of those who buy secondary properties in Boca Grande realize after the fact that they won't use it nearly as much as they thought they would. Some realize that the travel time to their new home is too extensive, while others get tired of going to the same place for every vacation. In any case, it's important to consider the implications of buying a vacation home before you move forward.

If you're ready to explore Boca Grande real estate for a second home or a primary residence, reach out to an experienced local agent like Rich Taylor to help you locate the perfect home, craft an offer, and manage the closing process without unexpected headaches.


*Header Credit: Southwest Florida Travel