In Boca Grande, Apalachicola, Sanibel and Anna Maria, you can find beach bungalows, vintage hotels, fresh seafood and local character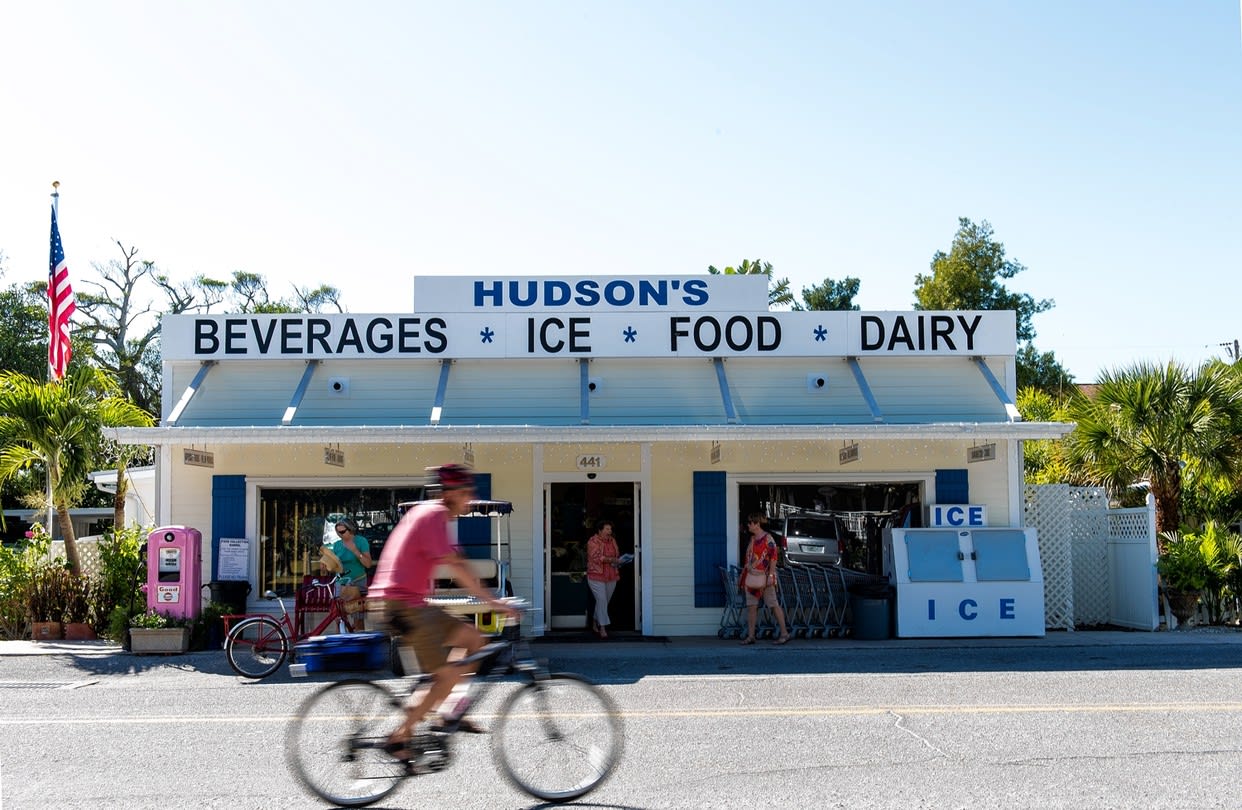 CASUAL COVE | A grocery store in Boca Grande
JASON MYERS FOR THE WALL STREET JOURNAL
IT'S ONE OF my favorite childhood photographs: My little brother and I are squinting into bright sunshine. Behind us is a scattering of disheveled palm trees and a sandy path. The corner of a faded beach house edges into the shot.
The picture, taken in the Florida Keys some 30 years ago, conjures up a thousand sunny memories, but just two words: Old Florida.
My nostalgia for the Sunshine State of yesteryear—before frenzied art fairs, $35 martinis and a Wizarding World of Harry Potter theme park—isn't exceptional. Not according to travel marketing materials, at least. "A piece of Old Florida," claims the website of a fishing lodge near Fort Myers. "Experience Old Florida," urges the brochure of a Naples resort. References to "authentic" and "classic" settings abound. So do images of vacant beaches and puttering fishing boats.
Touting Old Florida, it turns out, is a relatively new phenomenon. "I don't remember hearing anybody promote it much before 9/11," said Tracy J. Revels, a historian and author of "Sunshine Paradise: A History of Florida Tourism." "But some people are looking for quieter things. I think the whole search for authenticity has become more important in the 21st century."